TEAM
The team at Land Innovations believes that the creation of exceptional communities results from experience, an uncompromised work ethic and a rigorous creative process. Land Innovations sees each new development as a blank canvas, drawing inspiration from the land and positioning its communities within the natural beauty and habitat to meet the demands of the ever changing marketplace. Each project is approached differently because each piece of land, project owner and community vision is unique and deserves its own goals and personality. With Land Innovations there is intrinsic value in maximizing the potential of a property that cannot be measured solely in dollars. Creating community that inspires people is the greatest legacy the company hopes to leave behind.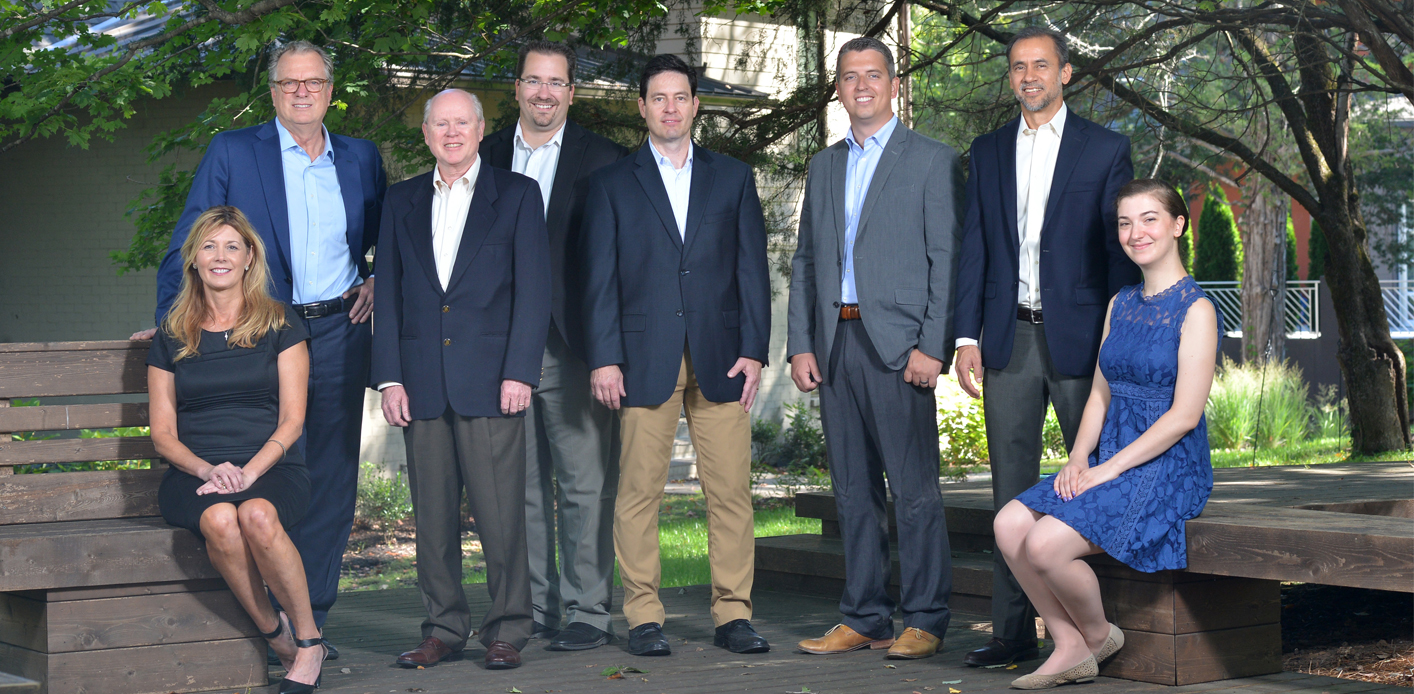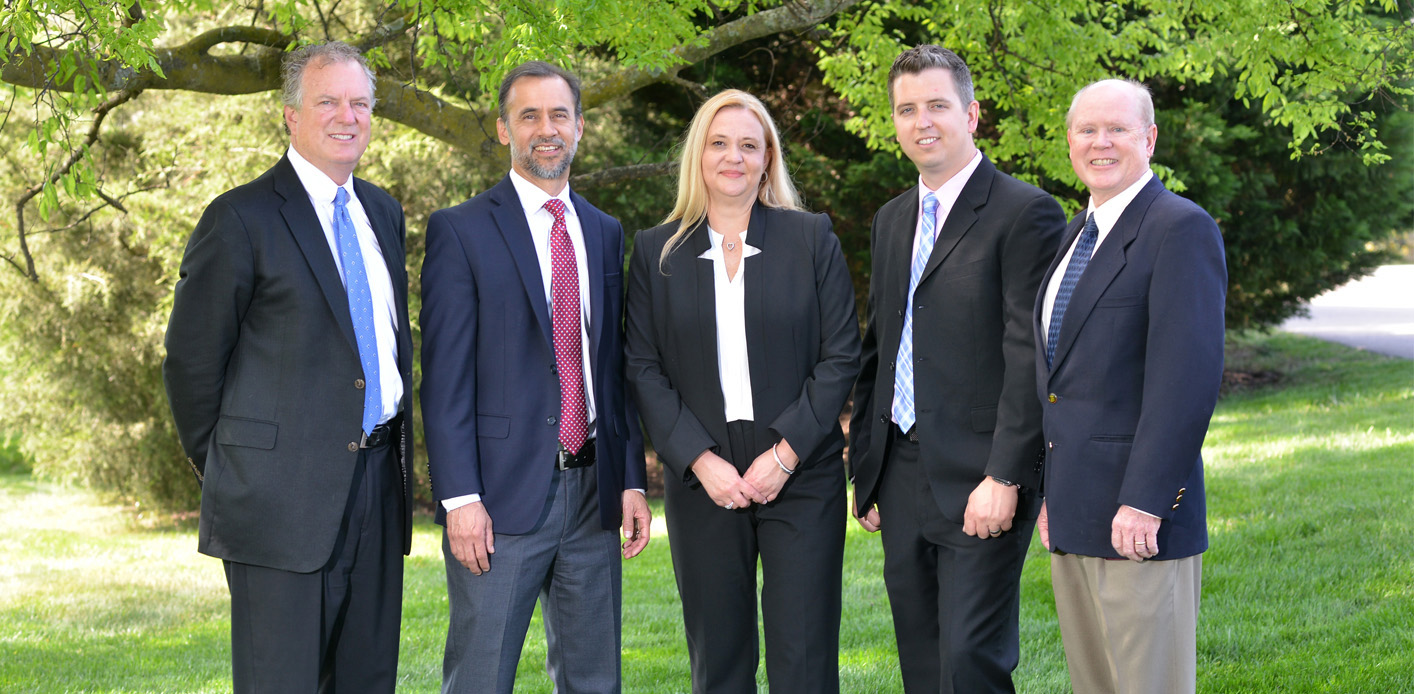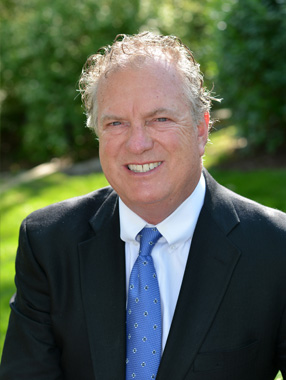 Dudley Smith
PARTNER
Nashville native, R. Dudley Smith, Jr. has been involved in site planning, engineering, home building and the design and development of multiple complex residential communities in Middle Tennessee since 1978. Dudley is an innovative and intuitive visionary who has both an engineering degree and an artist's eye.
Unsatisfied with the status quo, Dudley enjoys the challenge of reshaping communities and assisting in facilitating new environments that inspire the way we live, work and express ourselves. His passion is to facilitate the development of living environments that provide a return on investment well beyond the pocketbook. Prior to co-founding Land Innovations and sister company, CPS Land, he served as vice president of land acquisition, land planning, design and development for Fox Ridge Homes, a Brentwood, Tennessee-based home-building and real estate company from 1985 to 1997. Dudley also worked as an engineer for Cumberland Techtonics, a landscape architecture and planning firm from 1978 to 1985. Today Smith finds his niche identifying land, deal making, team building, and managing infrastructure design and development. A pragmatic, detail-oriented executive with uniquely creative instincts, Smith is able to indulge both his keen intellect and his fertile imagination through Land Innovations ambitious and groundbreaking projects.
Education
Southern Polytechnic State University, BA, Civil Engineering,
University of Tulane – Civil Engineering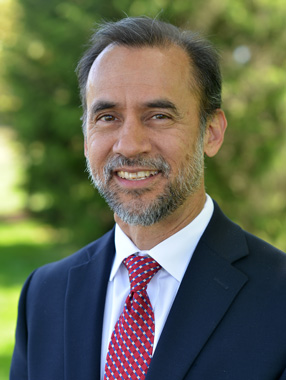 Rob Pease
PARTNER
Partner Rob Pease draws on over two decades of experience and expertise in land planning, landscape architectural design, and land development.
He is the managing partner of Land Innovations projects Você and Stephens Valley. In addition, he has been the principal manager of sister company CPS Land's projects including Annandale, Burkitt Place, and Riverwalk, each of which has ranked in the top-10 among residential projects in the Nashville area over the last several years.
Pease began working at Land Innovations sister company CPS Land since 1998 before helping to co-found Land Innovations in 2010. He also served as Land Planner with the nationally recognized architectural firm of RNM, in Newport Beach, California, Land Development Manager for Zaring Homes, and Project Manager with Nashville-based landscape architecture firm Hawkins Partners.
A natural multi-tasker and creative personality, Pease enjoys the eclectic nature of his job, which requires a keen understanding of the details of development and the ability to envision the big picture. From planning to engineering to permitting to construction and marketing, it sometimes seems like he's everywhere at once.
"There are so many facets that come together here, and I really like the complexity of it," he says. "It's a process of weaving everything together, and then ultimately seeing the built environment. You go back and visit a community, and it's maturing nicely and people love living there."
Education
Arizona State University, BS, Urban and Regional Planning, Cum Laude.
Affiliations and Accreditations
Home Builders Association of Middle Tennessee board member (2010-2011)
Chairman – Nolensville Planning Commission (1997-2002)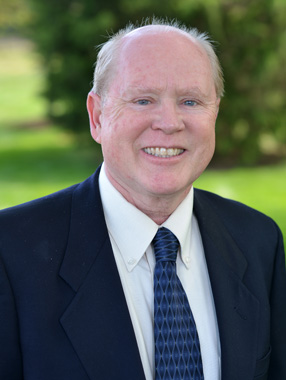 Frank Horton
PARTNER
With 30 years experience as a landscape architect, community developer and all-around problem solver, Land Innovations partner Frank Horton is responsible for the coordination, planning engineering, permitting, marketing and construction of development projects. Horton also assists with finding new community development opportunities.
Horton served as the day-to-day manager of Providence, an 800-acre, mixed-use development that includes 82 acres of commercial uses, 270 acres of business-park land, 3,400 multi-family and single-family lots and 200 acres of open space and recreational facilities.
Frank joined Land Innovations sister company, CPS Land, LLC, in July, 2002 and then co-founded LI in 2010. His previous work history includes 14 years as a landscape architect, land planner, consultant and bank asset manager in Dallas, TX.
When he is not busy with his many jobs at Land Innovations and CPS Land, Frank loves spending time with his family and getting outdoors, whether it's on a bicycle or on the golf course.
Education
Kansas State University, College of Architecture and Design, Bachelor of Science, Landscape Architecture.
Affiliations and Accreditations
American Society of Landscape Architects, Member 1980 – 2004
Urban Land Institute, Member 1984 – 1990; 1989 – 2001
Registered Landscape Architect: Kansas, Texas and Tennessee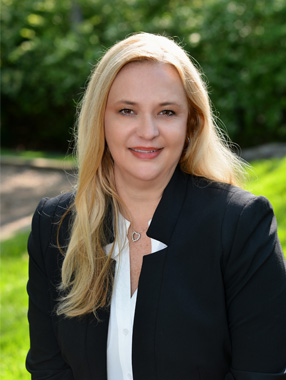 Lisa Carnes
CONTROLLER
Lisa Carnes began her professional career in 1988 working alongside Land Innovations and CPS Land Partner Dudley Smith at Fox Ridge Homes. After ten years in homebuilding, she joined the team in 1998.
In her role as Controller, she is responsible for managing cash and bank relations; coordinating the closing of development loans, land, and lots; accounting and financial reporting; coordination of annual audits and tax returns; and payroll and benefits. Carnes also serves as Office Manager, overseeing all human resources, day-to-day management, and administrative staff.
A native of Nashville, Carnes is a wife and mother, very active in women's ministry at her local church, and enjoys honing her formidable financial skills as a member of a ladies investment group.
"I love the relationships that we have here at Land Innovations," she says. "We know each other well, we have a history together, and we rely on each other. There's just a lot of energy and enthusiasm here about building community and building relationships and family within these walls and with the folks we're fortunate enough to do business with."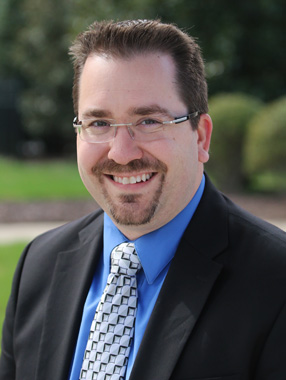 David Horwath
SENIOR PROJECT MANAGER
As Land Innovations Sr. Project Manager, David Horwath, Jr. brings over a decade of land development, corporate strategy, and new business start-up experience. Horwath joined Land Innovations in 2016 and oversees the day-to-day management of Stephens Valley.
Prior to joining Land Innovations, Horwath has served in a variety of real estate development roles across the U.S., Canada, and Brazil. He has overseen the development and execution of 12 master planned communities in 6 different states, worked three years in Canada and Brazil on Public-Private Partnerships that ranged from $150M to $1B, and served as VP of Business Development in D.C. where he was responsible for developing and executing $350M in real estate opportunities.
In 2015, he partnered with a local Christian family to launch Katharos Farm, a beyond organic farm focusing on delivering the purest meat in TN by avoiding chemicals and mimicking nature. In his free time, you can find Horwath with his family, teaching a Bible study, traveling, and occasionally on a golf course.
"Land Innovations is a very special place to work. From an infectious culture to an intense focus on developing communities that inspire and organically mature, our work seeks to balance a respect for the past while challenging the "traditional" development thought process. Collectively, this team spends our time, energy, and efforts collaborating on how to connect the seen and typically unnoticed elements. This approach, when we get it right, can not only be observed, but more importantly it is felt."
Education
– Georgia Institute of Technology, Bachelor of Science, Civil Engineering
– Vanderbilt University, Owen Graduate School of Management, Masters in Business Administration, Beta Gamma Sigma Honoree
Affiliations and Accreditations
Professional Civil Engineer, Tennessee – Inactive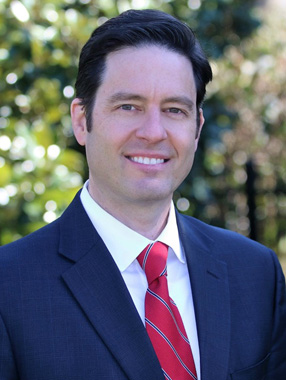 Cliff Smith
VICE PRESIDENT
Cliff Smith, P.E., is a goal-oriented professional with 23 years of progressive experience in real estate development, project management, business operations and contract negotiation. He has a history of producing strong financial results through superior project management, team leadership and implementation of quality processes. Before joining Land Innovations, Cliff served as Senior Vice President of Community Development for another large, Middle Tennessee land developer for 11 years. As a Professional Engineer, he also served as a project engineer and a civil engineer with firms in both Nashville and Memphis.
At Land Innovations, Cliff is responsible for business development and the management of development projects. He especially enjoys the entrepreneurial environment of the company and the ability to work of a wide variety of real estate projects. In his spare time, Cliff enjoys spending time with his family, running, hiking, gardening and grilling.
Education
Christian Brothers University – B.S. in Civil Engineering
University of Memphis – Master of Science in Civil Engineering
Affiliations and Accreditations
Professional Engineer, State of TN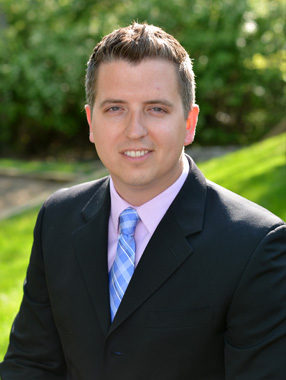 Andrew Ethridge
PROJECT MANAGER
Andrew Ethridge came to Land Innovations directly upon his graduation from Middle Tennessee State University in 2012. He brings a youthful energy, a healthy curiosity and a lot of fresh ideas to every job he tackles as Project Manager. Prior to landing at Land Innovations, Ethridge spent time in the field getting some hands-on training in landscaping, hardscaping and stonework. That education serves him well both in the office and out in the field as he prospects for new pieces of property and reviews various plans, ensuring that contractors are on budget and on schedule and that homeowners are complying with various requirements, covenants and restrictions. When he's not at LI, you'll find Ethridge either spending quality time with his wife and daughter or somewhere in the middle of nowhere enjoying the great outdoors with his camping buddies. "I look at my job here at Land Innovations as being a good, responsible steward of God's land," he says. "We are here to create art, beauty and special places which foster relationships, thus in return producing an immeasurable return on investment. I am inspired by the process of evaluating raw land and developing it in a unique way that emphasizes the sacredness of nature. It's not always about lot yield as much as it is about creating the best community we can within the context of what the land allows. It's artistically stimulating to look at the big picture and help to organize it in a way that respects those things."
Education
Middle Tennessee State University Bachelor of Applied Sciences with a concentration in Residential Construction Management and Land Development
NAHB Residential Construction Management Competition
MTSU Team 2011 – 2nd Place
MTSU Team 2012 – 1st Place National Title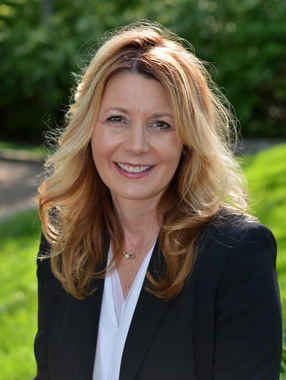 Lisa Underwood
MARKETING DIRECTOR
Lisa Underwood is a high-energy sales and marketing professional with over 25 years' experience in the Nashville/Middle Tennessee residential real estate industry. Underwood began her career as the marketing director of a large, Brentwood, TN-based residential home building company working alongside Land Innovations chief manager, Dudley Smith.
Lisa is well-versed in all aspects of new-home and residential development marketing including market research, strategic planning and budgeting, event planning, advertising, media buying, website coordination, social media, brochure development and coordination, press releases and corporate newsletters, signage programming, and public relations. Throughout her career, she has been involved in various aspects of many highly successful new-home communities such as Annandale, Você, Witherspoon, Montclair, Fieldstone Farms, Burkitt Place, Mill Run, Highlands of Brentwood, Villages of Brentwood, and Riverwalk and Providence.
Education:
Tennessee Tech University – graduated Summa Cum Laude
Awards and Affiliations:
Member of the Institute of Residential Marketing (MIRM) of the National Association. of Home Builders
Certified New-Home Sales Professional (CSP) of the National Sales and Marketing Council
3-time recipient of Regional Marketing Director of the Year from the National Sales and Marketing Council of the National Association of Home Builders
10-time member of the Home Builders Association of Middle TN Parade of Homes Committee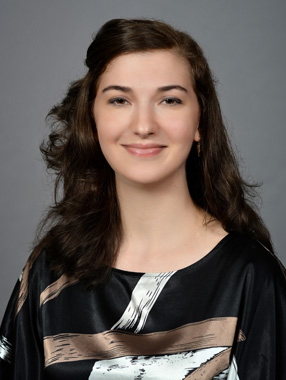 Grace Claudy
PROJECT ASSISTANT/DRC COORDINATOR
A relative new-comer to the land development field, Grace Claudy's organizational skills, creative spirit and desire to learn have already made her a valuable asset to the team. She spent four years at Tractor Supply Company before joining Land Innovations in 2016. As Design Review Committee Coordinator and Project Assistant, Grace fills many roles at LI, including overseeing the DRC process for residential developments, honing her graphic design and map creation skills, as well as helping to manage the day-to-day activities of the office. A native of Atlanta, Grace enjoys exploring all Middle Tennessee has to offer and spending time with her partner Ryan and their dog Blaze.
Education
Tennessee Technological University, Bachelors of Science in History – 2014 Magna Cum Laude
Roane State Community College, Associates of Applied Science in Geographic Information Systems – 2011 Magna Cum Laude